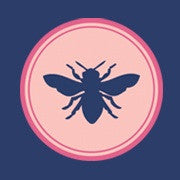 Welcome to SoCharm Designs online shop y'all!  I am beyond excited to open this up to you and have my pieces available through this website.  This is something that has been a dream of mine for some time now, and to have it launched is nothing short of a blessing! I hope you will enjoy it and make sure to ask questions and offer suggestions as you navigate and find your way around.
Let me tell you a little bit about me and my journey to this place.  I suppose my jewelry making began as a small child (as I'm sure many of us women did) when I made little pieces of play jewelry here and there through a jewelry making kit of some sort.  I would make these pieces as a pastime and play with them and be so proud when I was done.  As I grew up I realized that my mom's love for creativity and DIY projects was bred into me, and I eventually developed an addiction to DIYing and crafting.  I also developed a love for jewelry - pretty jewelry.  I would find myself gravitating toward all the bling I could find whenever I went out shopping (and probably spent way too much on it).  In college as I found myself looking at pieces of jewelry, somewhere along the way my two loves of handcrafting and jewelry collided, and I began creating my own.
But I never knew that when I made my first "big girl" necklace back in my college years that it would turn into SoCharm.  I finally got up the nerve to start selling it when my local church hosted its first fall bazaar in 2013.  While I have been making jewelry for over a decade now (seriously, I can't believe I just said decade), and selling it to the public for several years, the website has always been in the back of mind.  At first it was something that I believed was only a dream.  But slowly and surely I believed it could happen, and now it has happened!
Thank you so much for being a part of this and for your support!  STAY TUNED as we add more inventory, follow us on social media, and make sure to sign up on our email list for special deals and promotions. Happy shopping!